Home
Testimonials
Contact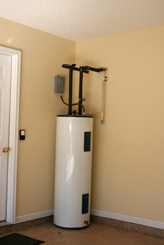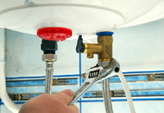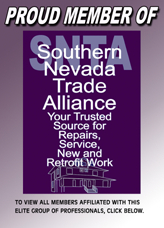 KITEC re-pipe specialists


A. A. Cassaro Plumbing is a Nevada Contractor with an unlimited license. We have been working in Clark County since 1982. A. A. Cassaro Construction is a General Contractor with an unlimited license as well. Together our companies can complete almost any project brought before us.

A. A. Cassaro Plumbing Company has installed plumbing systems in over 6000 homes, dozens of custom homes, assisted living centers, shopping centers, retail tenant improvements, full service restaurants, fast food chains restaurants, sandwich shops, and Pizzerias.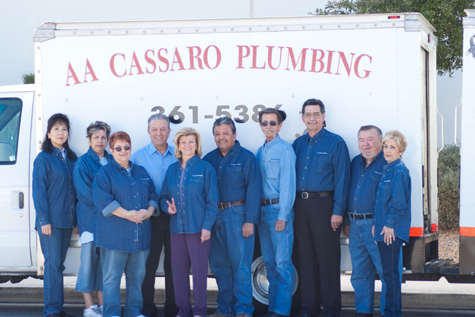 A. A. Cassaro Plumbing is also a service and repair company. We currently service nearly 500 customers a month. Line locations, leak detection, backflow certification, medical/gas installations, re-pipe projects and residential remodel are projects we do daily. Our new construction division employs approximately 20 mechanics whose skills are diverse. Our knowledge of general construction and plumbing installs gives us an edge on our competition because we understand both sides of the project. Design build projects can be taken on with confidence because of our wide range of expertise.



75% of our customer base is by referral or repeat customers. We take great pride in our work because our name is on every project we take on. Brothers Angelo and Joe Cassaro have worked together for more than 30 years. We started in Buffalo, New York following in our Fathers foot steps. He was a plumber for over 40 years. Together Angelo and Joe have over 70 years experience.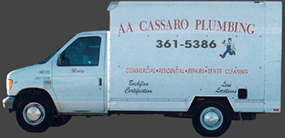 PHONE: (702) 361-5386



LICENSE: 0022036 (UNLIMITED)


A.A.Cassaro Plumbing is on the SW Gas Contractors Referral Program